In a recent published opinion, New Jersey's Appellate Division reversed a trial court's rulings that an employee had waived his right to a jury trial under New Jersey's whistleblower law, the Conscientious Employee Protection Act ("CEPA").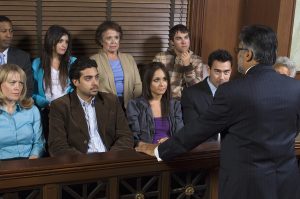 Greg Noren worked as a Relationship Manager for Heartland Payment Systems, Inc. for more than seven years.  During that time, he signed two employment agreements that indicated he waived "any right to trial by jury in any suit, action or proceeding under, in connection with or to enforce this Agreement."  Both contracts also included provisions stating that, in any lawsuit "arising out of or related to this Agreement, the successful party shall be awarded . . . costs of suit, fees of experts and reasonable attorneys' fees against the unsuccessful party."
After Heartland fired him, Mr. Noren filed a lawsuit in which he claimed the company had breached his employment agreement and retaliated against him in violation of CEPA.