We are all in a state of high anxiety over COVID-19, also known as the Coronavirus.  While we need to put personal and community health concerns first, nobody should have to lose his or her job as a result of this crisis.
But what are your New Jersey employment law rights as they relate to this pandemic?
Time off from Work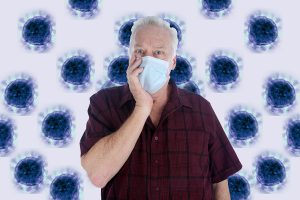 The New Jersey Family Leave Act ("NJFLA"), which applies to employers with 30 or more employees, entitles eligible employees to take up to 12 weeks off to care for a sick family member.
Similarly, the Family & Medical Leave Act ("FMLA") permits eligible employees to take up to 12 weeks off due to their own serious health condition, or due to a family member's serious health condition.  The FMLA applies to employers with 50 or more employees within a 75-mile radius of an employee's workplace.
Both the NJFLA and the FMLA require employers to reinstate employees at the conclusion of a covered family or medical leave, including time off due to the Coronavirus.
Paid Time Off
While the NJFLA and the FMLA do not require employers to pay employees during leaves, other laws do.  In particular, the New Jersey's Earned Sick Leave Law entitles most employees to earn 1 hour of paid sick leave for every 30 hours they work.  It also prohibits employers from retaliating against employees who requests or use sick leave earned under either the statute or a company policy.  Employees can use the sick leave they have earned if they or their family member has the Coronavirus.
In addition, employees who need to take time off from work may be entitled to short term disability or New Jersey family leave insurance benefits.
Of course, some employer's offer more generous paid sick leave through company policies, employee handbook and individual employment contract.
Working from Home
Many companies are voluntarily permitting some or all of their employees to work from home during this crisis.  But if you have an underlying disability or if you are pregnant, you may be legally entitled to work from home as a reasonable accommodation.  However, your employer does not have to grant you an accommodation if doing so would impose an undue hardship on its business.
Rights Following a Quarantine
New Jersey law generally requires employers to reinstate employees to their jobs following an isolation or quarantine directed by the state Commissioner of Health.  However, before returning to work, the employee must receive a certificate of completion of their isolation or quarantine from the New Jersey Department of Health or their local Health Department.  To be protected by this law, the employee must seek reinstatement within 90 days after the end of their isolation or quarantine.
Contact an Employment Lawyer
Every situation is unique, and circumstances are changing rapidly.  If you have questions about your employment law rights during the Coronavirus outbreak, or if you believe your employer may have violated your rights, you can contact us online or call us at (201) 777-2250.