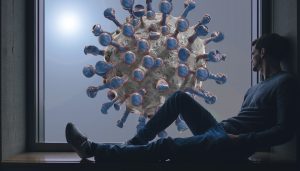 Our New Jersey employment lawyers understand that times are extremely difficult for pretty much everyone right now.  But, fortunately, you still have significant rights in the workplace.
Being sheltered in place or quarantined and having to engage in social distancing have become the new normal.  The economy has taken an enormous hit, and things that used to be simple like buying groceries and finding supplies like toilet paper and paper towels suddenly have become challenging.
Your Employment Law Rights Are Not on Hold
Unfortunately, another impact of the Coronavirus has been historically high levels of unemployment.  While enhanced unemployment insurance benefits are available, at least to those who can successfully fill out the necessary online forms, they obviously do not replace the job you or your close family member has lost.
While being fired, laid off or experiencing another adverse change to your job during this unprecedented time by itself does not necessarily give you a legal claim, you still have legal rights.
For example, it is unlawful discrimination for your employer to choose to fire or furlough you an unlawful reason, such as because of your age, race, disability, gender, sexual orientation, pregnancy, religion, national origin, color, marital status, veteran status, or your membership in another legally-protected category.
Similarly, in New Jersey employers still cannot select you to be fired or have your hours reduced because you objected to, disclosed, or refused to participate in an activity that you reasonably believed violated the law or a clear mandate of public policy.  That includes, for instance, prohibiting your employer from choosing to fire you because you objected to a policy or practice that you reasonably believe violates a new law, order, or other state, federal or local requirement relating to COVID-19.
Likewise, employers still must comply with other laws, such as the Family & Medical Leave Act ("FMLA"), the New Jersey Family Leave Act ("NJFLA"), the Worker Adjustment and Retraining Notification ("WARN Act"), the Fair Labor Standards Act ("FLSA"), the Wage Payment Act and the New Jersey the Wage & Hour Law.
For that matter, employers do not have the right to breach your employment contract, or to stop paying you a bonus or commissions that you earned.
Rabner Baumgart Ben-Asher & Nirenberg Can Help
If you believe your employer may have violated your rights, we can help.  As detailed on our website, our firm remains fully operational during this pandemic.  We can evaluate whether you have a legal claim, or another basis to negotiate a severance package or settlement with your employer.
For more information, or to schedule a consultation with one of our New Jersey employment lawyers, you can either call us at (201) 777-2250 or you can contact us online.
We are offering consultations over the telephone, as well using video platforms including Zoom, FaceTime and Skype for our consultations and other meetings with clients.
Want to learn more about your rights?  We recommend that you read our previous article:  Coronavirus: New Jersey Employment Rights During a Pandemic.