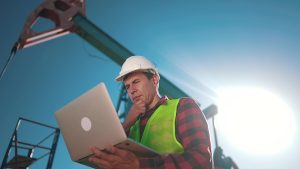 Last week, the United States Supreme Court ruled that, no matter how much an employee earns per year, the primary exemptions to federal overtime pay requirement do not apply unless the employee is guaranteed to receive at least $455 per week for any week in which he or she performed any work for the employer.
Michael Hewitt worked for Helix Energy Solutions Group as a "toolpusher" on an offshore rig.  Helix paid him a flat fee for each day he worked.  Mr. Hewitt worked for Helix for four consecutive weeks, typically 12 hours per day for seven days per week, followed by four weeks off.  Although Helix did not pay him for the four week periods when he was not working, Mr. Hewitt earned over $200,000 per year.  Even though Mr. Hewitt regularly worked more than 40 hours per week, Helix never paid him an overtime premium.
Mr. Hewitt sued Helix under the Fair Labor Standards Act of 1938 ("FLSA"), a federal law that requires employers to pay covered employees receive overtime pay if they work more than 40 hours per week.