A recent decision from the District of New Jersey recognizes that employers are not entitled to compensatory damages from employee who breach their non-competition agreements unless the employer can prove it would have received the income but-for the violation.
The case involved Jose Munoz and Roberto Abreu, two former employees of Job Connection Services, Inc. ("JCS"). JSC provides employers with job placement and human resources support.
Mr. Munoz and Mr. Abreu each signed one year non-compete agreements with JSC when it hired them. Those agreements prohibited them from owning, operating, or joining a business that directly or indirectly competes with JSC within sixty mile of any JCS office.
After they stopped working for JCS, Mr. Munoz and Mr. Abreu formed a business, Right Hand Staffing Solutions, LLC. In June 2013, JCS sued Right Hand, Mr. Munoz and Mr. Abreu, claiming they violated their restrictive covenants. For example, JCS claimed Right Hand used its confidential customer lists to obtain business with one of its former customers, APC Postal Logistics.
Three months later, after a settlement conference, the parties entered into a consent order. Under the order, Mr. Munoz, Mr. Abreu and Right Hand agreed not to do business with a list of customers until after August 31, 2014. In exchange, JCS dismissed its lawsuit. Although the consent order had exceptions for some customers, including some employees who Right Hand had already placed at jobs, there were no such exceptions for APC.
In January 2015, JCS filed a motion alleging Mr. Munoz and Right Hand had solicited business from APC in violation of the consent order. In fact, Right Hand had billed APC for more than 28,000 hours of employee time between September 2013 and August 2014.
In response, Mr. Munoz and Right Hand claimed they were permitted to continue to do business with employees who they had placed at APC before the agreed to the consent order. In JobConnection Services, Inc., v. Munoz, the Court rejected this argument, concluding this purported exception "flies in the face of the plain terms of the agreement," especially since there were similar exceptions for other companies but none for APC. Accordingly, it ruled that Mr. Munoz and Right Hand had violated the non-compete provision in the consent order.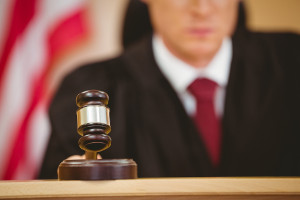 However, the Court rejected JCS's request for damages based on the net profits Right Hand received from APC. It explained that compensatory damages are intended "to put the injured party in as good a position as . . . if performance had been rendered." But JCS did not prove it would have received this income if Right Hand had not violated the consent order. To the contrary, by the time the parties entered into the consent order APC already had stopped using JCS as a result of its "unsatisfactory experience with JCS." Thus, JCS did not prove it lost any money as a result of the violation of the consent order.
The Court also ruled that JCS could not seek damages based on the original non-compete agreement Mr. Munoz signed with JCS since the company gave up its right to enforce that contract when it entered into the consent order. Accordingly, it did not award any compensatory damages to JCS.
Nonetheless, the court entered an injunction prohibiting Mr. Munoz or Right Hand from doing business with APC until after August 31, 2014. It explained that JCS bargained "for a chance at regaining APC as a customer without any interference from Defendants." Accordingly, an injunction would protect JCS's right to attempt to win back its business with APC without any competition from JCS.
Finally, the court awarded JCS attorneys' fees and costs in an amount to be determined. It did so pursuant to a provision in the consent order which entitles the prevailing party to recover its reasonable attorneys' fees and legal costs from the other party.