Earlier this month, a federal judge in New Jersey ruled that Bryan Maher can proceed with numerous employment law claims against his former employer, Abbott Laboratories.
Mr. Maher began working for Abbott in June 2008 as a Senior Distribution Specialist. In 2009, his sales numbers declined. By June the company began requiring him to participate in weekly one-on-one telephone coaching sessions. It also received several complaints from Mr. Maher's customers. By late August 2009, the company placed Mr. Maher on an informal coaching plan and warned him he could be fired if his sales did not improve.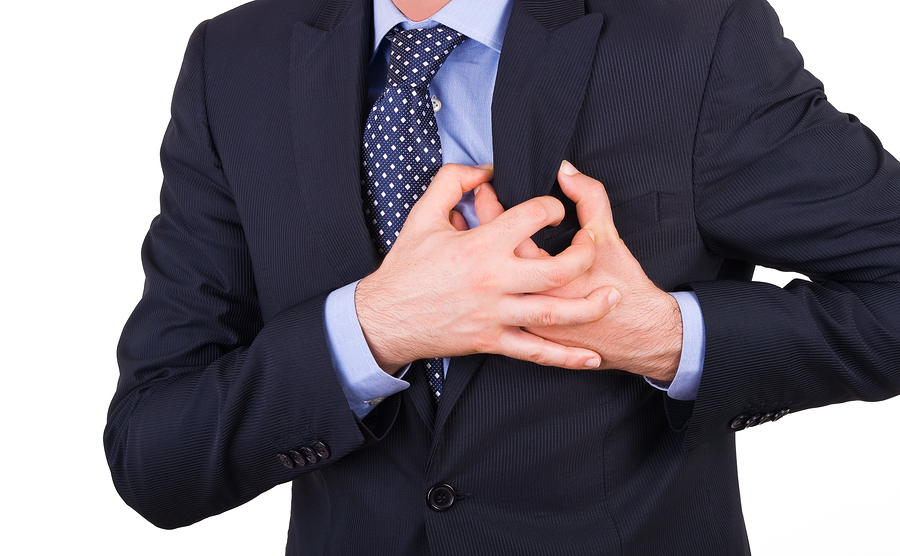 In October 2009, Mr. Maher was diagnosed with atrial fibrillation (an irregular heartbeat) which was exacerbated by workplace stress. The company granted his request to take four days off from work for testing.
Mr. Maher continued to receive complaints from his customers, and his sales results did not improve. Eventually, the company began to prepare a Performance Improvement Plan (PIP).
On approximately February 10, 2010, Mr. Maher requested a short medical leave because he was feeling ill due to stress at work. He also reminded his boss that his son is autistic. According to Mr. Maher, his boss responded by saying "I don't give a sh*t about your stress, your heart, and I hate to say it but your son either. We need sales and we need numbers." As a result, Mr. Maher did not take a medical leave. Shortly thereafter, Abbott formally placed him on a Performance Improvement Plan (PIP).
In March 2010, Mr. Maher took two weeks off from work because he needed to care for his autistic son and his own health issues. In the meantime, Abbott received several additional complaints from his customers. Ultimately, on May 11, 2010, the company fired him for "poor performance."
Mr. Maher then filed a lawsuit, claiming Abbott discriminated against him because he is disabled and because of his association with his disabled son, in violation of the Americans with Disabilities Act (ADA) and the New Jersey Law Against Discrimination (LAD). He also alleged Abbott failed to provide him a reasonable accommodation for his disability and retaliated against him because he requested one.
Abbott eventually filed a motion for summary judgment, seeking to dismiss Mr. Maher's case. In Maher v. Abbott Laboratories, the Court dismissed portions of Mr. Maher's claim that Abbott failed to accommodate his disability. For example, it dismissed a claim relating to his request for vacation time in June 2009 because Mr. Maher did not indicate he needed the time off because of a disability. It also dismissed his claim related to his request to transfer his New Jersey sales territory to another salesperson because (1) he did not tell anyone at Abbott he wanted this change because of his disability, (2) employers are not required to provide accommodations that would waive an essential job function, and (3) the accommodation would have imposed an undue hardship on Abbott's business. The Court also dismissed Mr. Maher's allegation that he was entitled to take two weeks off in February 2010 as a reasonable accommodation for his son's autism since neither the ADA nor the LAD requires employers to provide reasonable accommodations for a family member's disability.
However, the Judge permitted Mr. Maher to proceed with his claim that Abbott failed to accommodate his disability when he asked for time off for his own medical condition in February 2010. The Court found Mr. Maher requested a reasonable accommodation when he made this request since the company knew he had a heart condition and knew he wanted the time off because of it. The Judge concluded his boss's hostile reaction could lead a jury to conclude Abbot refused to even consider accommodating Mr. Maher's disability, in violation of the ADA and the LAD.
Further, the Court found the same evidence could support the conclusion that Abbott fired Mr. Maher because he requested an accommodation for his disability. Although the company claims it fired him for poor job performance, a jury could find this was a pretext (excuse) for disability discrimination. The Judge explained this conclusion is further supported by the fact that the company fired Mr. Maher only three months after his boss's hostile reaction to his request for time off. It also pointed to evidence that many of the performance issues the company used to justify firing Mr. Maher may have been caused by the company's poor policies and procedures rather than by anything he did wrong.
Ultimately, the Court ruled a reasonable jury could find the company had exaggerated Mr. Maher's performance deficiencies to justify firing him. Accordingly, it permitted him to proceed with his disability discrimination claims under both the ADA and the LAD.