A group of six female employees of Bayer HealthCare Pharmaceuticals recently filed a class action lawsuit claiming the company discriminated against them because of their gender. The case, which was filed in the United States District Court in Newark, New Jersey on March 21, 2011, seeks $100 million in damages.
The lawsuit claims Bayer discriminated against its female employees who hold Associate Director and higher level positions, in violation of the New Jersey Law Against Discrimination and Title VII of the Civil Rights Act of 1964. According to Katherine Kimpel, the employment lawyer who represents the plaintiffs in the lawsuit, "Bayer engages in systemic discrimination against its female employees – particularly those with family responsibilities – by paying them less than their counterparts, denying them promotions into better and higher paying positions, limiting their employment opportunities to lower and less desirable job classifications, and exposing them to different treatment and a hostile work environment."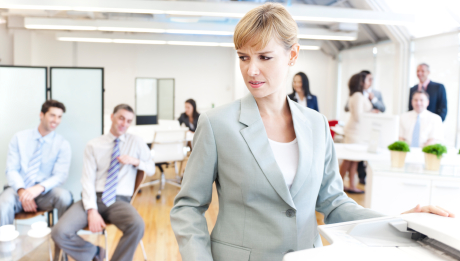 According to a press release issued by the law firm representing the female employees, the lawsuit claims Bayer published articles describing women as being prone to "mood swings," "indecision," and "backstabbing," and concluding that "women with power are 'loose cannons' who often feel threatened by colleagues." The case further alleges that Bayer's managers made disparaging comments about working mothers, including saying the company "needed to stop hiring women of reproductive age."
According to a company spokesperson, "Bayer denies the allegations of gender discrimination and will vigorously defend itself against these charges." However, "Bayer will not comment further on pending litigation, other than to note that it is committed strongly to a policy of non-discrimination and equal treatment for all employees." Bayer HealthCase Pharmaceuticals, which is a subsidiary of Bayer Corporation, has its headquarters in Wayne, New Jersey.

Gender discrimination violates the law in both New Jersey and New York. If you have experienced discrimination at your job, you should consider contacting an experienced employment lawyer who can help enforce your rights.