The New Jersey Law Against Discrimination ("LAD") requires employers to provide reasonable accommodations to disabled employees to permit them to be able to continue to perform their jobs.
Ordinarily, an employee who brings a discrimination case under the LAD has to prove the discrimination led to an adverse employment action such as being fired, demoted, or passed up for a promotion.  However, in a recent published opinion, Richter v. Oakland Board of Education, New Jersey's Appellate Division ruled that an employee can recover damages for a physical injury caused by the employer's failure to accommodate her disability without having to prove she suffered an adverse employment action.
Mary Richter is a science teacher for the Oakland Board of Education at Valley Middle School.  During the first marking period of the 2012/2013 school year, her lunch period was scheduled to begin at 1:05 p.m.  Ms. Richter has Type I diabetes and believed eating her lunch that late in the day would negatively impact her blood sugar levels.  Accordingly, she asked her school's principal, Gregg Desiderio, to allow her to eat her lunch earlier in the day.
For the second marking period of that school year, Ms. Richter was assigned an earlier lunch period. But for the third marking period of the 2012/2013 she was once again given a 1:05 pm lunch period.  As a result, Ms. Richter reminded Mr. Desiderio that she needed an earlier lunch period.  However, Mr. Desiderio did not change her schedule.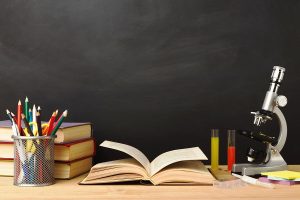 Unfortunately, on March 5, 2013, shortly before her lunch period, Ms. Richter was hypoglycemic and suffered a seizure.  She lost consciousness, hit her head and face on a lab table and the floor, was bleeding profusely and had to be taken to the hospital.  Her fall caused her serious permanent injuries including the total loss of smell, substantial loss of taste, loss of a tooth and other injuries to her face and teeth, tinnitus, insomnia, neck and shoulder pain, altered speech, post-concussion syndrome, vertigo and decreased life expectancy.
Ms. Richter filed a lawsuit against the Board of Education and Mr. Desiderio, alleging they violated the LAD by failing to accommodate her disability.  However, the trial court dismissed her case, concluding Ms. Richter could not establish a violation of the LAD because she did not suffer an adverse employment action.  Ms. Richter appealed.
In its June 11, 2019 opinion, the Appellate Division reversed that ruling.  It concluded that, in certain "unusual" circumstances, an employee can establish that a failure to accommodate her disability forced her to continue to work without an accommodation, in violation the LAD.  Accordingly, it remanded her case for a trial.
In addition to concluding that Ms. Richter is entitled to a trial on her failure to accommodate claim, the appellate court concluded that if Ms. Richter wins her trial, then a jury must decide whether to award punitive damages.  In doing so, the Appellate Division implicitly concluded that her allegations are sufficient for a jury to conclude the defendants acted with "actual malice" or a "wanton and willful disregard" of her rights.