Recently, the United States Court of Appeals for the Third Circuit decided a case with an important lesson for employees requesting time off due to a disability, and the employment law attorneys who represent them. Specifically, in Prigge v. Sears Holding Corp., the Third Circuit dismissed an employee's disability discrimination case on the basis that the employee was fired for failing to provide all of information his employer requested about his medical absences, and lied to the company about his disability. The Third Circuit is the federal court that handles appeals from the District of New Jersey.
John Prigge worked for Sears Holding Corp., as a store coach, from April 2007 through February 2008. Mr. Prigge was diagnosed with bipolar disorder. He began feeling ill in December 2007, and took at least two days off from work and had to leave work early on several other occasions. However, he lied to his supervisors by claiming he needed the time off for radiation treatment due to a recurrence of his prostate cancer.
Mr. Prigge was subsequently hospitalized for a week in late January 2008 because his depression had gotten worse and he was having suicidal thoughts. When he was released from the hospital, he contacted his supervisor and told him he had been absent because he suffers from bipolar disorder and had been at a mental health hospital. Mr. Prigge's boss told him he could not return to work until he submitted doctor's notes from both the hospital and the physician who had treated his prostate cancer. The next day, Mr. Prigge admitted to his boss that he had not actually undergone prostate cancer treatment in December 2007 or January 2008.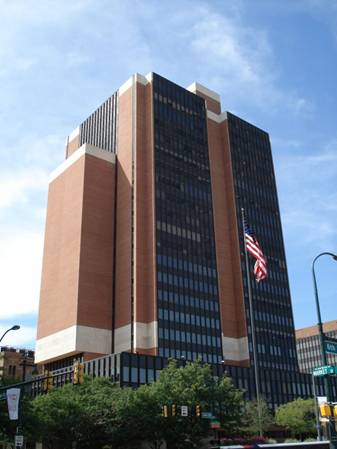 When Mr. Prigge submitted the two doctor's notes that his boss had requested, his boss told him he could return to work on February 11, 2008. However, when Mr. Prigge returned to work as scheduled, the company sent him home and told him he needed to submit additional medical certifications. Mr. Prigge subsequently received a warning letter from Sears saying he had not provided medical releases explaining all of his unexcused absences. However, Mr. Prigge did not submit the additional certification Sears had requested. Accordingly, on February 26, 2008, Sears fired him.
Mr. Prigge then sued Sears, claiming it fired him in violation of the Family and Medical Leave Act (FMLA), the Americans with Disabilities Act (ADA), and state law. The trial court dismissed his case in its entirety. He then appealed his disability discrimination claim to the Third Circuit. In an unpublished opinion, the Third Circuit affirmed the dismissal of Mr. Prigge's case because he admitted he had not submitted all of the doctor's notes Sears had requested. The court also noted that Sears had the right to fire him for lying about the reason he needed time off in December 2007.
The Prigge decision is unpublished, so it is not a binding legal precedent. However, it highlights some of the potential dangers employees face when they ask for time off or other reasonable accommodations for a disability. For example, employees are often caught between the risks of (1) disclosing too much information about their medical conditions, and losing their medical privacy and risking harassment or retaliation because of their disability, and (2) providing false or incomplete information, and either having their requests denied or getting disciplined or fired as a result.
Deciding how much information to provide your company about your disability can be a very difficult and important decision. That is especially true if your disability is a mental illness, or another medical condition that is misunderstood or may carry a stigma. As a result, it can be extremely important to speak to an experienced employment lawyer before you request time off from work or ask for another reasonable accommodation for a disability.