A case decided earlier this month addresses a question that periodically comes up in employment law cases: Will your former employer be able to obtain your personnel file from your current employer if you file an employment discrimination or retaliation lawsuit?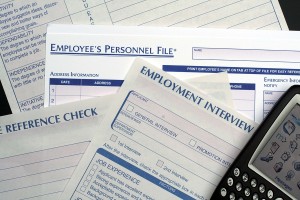 During an employment lawsuit, the employer and employee engage in a process called discovery. Discovery involves an exchange of information between the parties, including requests for documents, written questions called interrogatories, and oral questions at a deposition. In addition, either side has the right to issue subpoenas requiring non-parties to provide relevant documents and information. The purpose of discovery is to allow each side to gather evidence to support its case and evaluate the other side's position.
Discovery is supposed to be broad. However, it has limits. For example, it only is supposed to be used to try to learn something relevant about your case, and not to harass or punish the other side. Unfortunately, there often are disagreements about whether a discovery request is being used for a proper purpose. The question of whether your former employer is entitled to obtain copies of records from your current employer is one such issue that can arise during an employment law case.