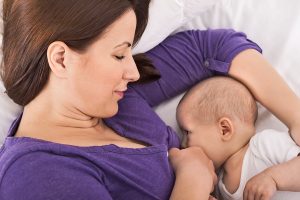 Last week, the New Jersey Law Against Discrimination ("LAD") was expanded to prohibit discrimination and harassment on the basis of breastfeeding and to require employers to provide certain reasonable accommodations for nursing.
The LAD is New Jersey's anti-discrimination law.  It prohibits discrimination and harassment based on age, color, disability, gender (sex), marital status, national origin, pregnancy, race, religion, sexual orientation, veteran or military status.
On January 8, 2018, Governor Christie signed into law an amendment to the LAD to include breastfeeding as a new legally-protected category.  As a result, now employers, unions, landlords, real estate agents, banks, and places of public accommodations, among others, cannot discriminate against women because they are breastfeeding.