Recently, the New Jersey Appellate Division ruled that an employee who brought a discrimination lawsuit is entitled to obtain evidence about the facts of another employment discrimination lawsuit against one of the individuals he claims discriminated against him. The Court reached this conclusion even though the alleged discrimination in the previous case was based on completely different legally-protected categories.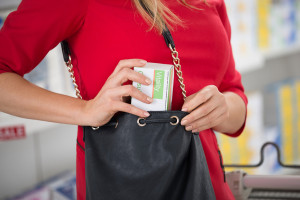 Harold Hansen brought a discrimination lawsuit against his former employer, Rite Aid Corporation, and its Loss Prevention Manager, Craig Mauriello, among others. Rite Aid fired Mr. Hansen in May 2008. Although the company did not give Mr. Hansen any explanation when it fired him, it subsequently claimed it fired him because he violated company policy by failing to report to management that several other store employees had reported to him that they believed the daughter of another employee was shoplifting from the store.
In his lawsuit, Mr. Hansen claims the decision to fire him was based on his age, gender and sexual orientation in violation of the New Jersey Law Against Discrimination ("LAD").
During his case, Mr. Hansen sought to take the depositions of four former Rite Aid employees who claimed Mr. Mauriello had discriminated against them based on their race, national origin and religion. Mr. Hansen also sought to take the deposition of a retired New York City police captain who apparently was a key witness in that case.
However, the judge did not permit Mr. Hansen to take any of these depositions. He noted that the prior case involved "completely different" allegations, and compared Mr. Hansen's discovery requests to a "fishing expedition" seeking information that was "incredibly irrelevant" to his case. Another judge subsequently ruled that the four former employees could not testify on behalf of Mr. Hansen and Mr. Hansen could not use documents from their lawsuit at his trial. Ultimately, according to the Court's opinion, a jury found Mr. Hansen failed to prove his discrimination claims.
On appeal, Mr. Hansen argued it was improper for the trial judge to deny him discovery about the other discrimination lawsuit. The Appellate Division agreed. In Hansen v. Rite Aid Corp., an unpublished opinion, it ruled that evidence which might show Mr. Mauriello had discriminated against other employees is potentially relevant to whether Rite Aid knew about the prior discrimination and failed to take appropriate action as a result of it, which could be relevant to whether the company has an effective anti-discrimination policy. It also found this evidence could be relevant to Mr. Hansen's claim for punitive damages.
On a separate issue, the Appellate Division ruled the trial judge improperly prohibited Mr. Hansen from reading portions of Mr. Mauriello's deposition testimony to the jury. The trial judge made this ruling on the basis that Mr. Mauriello was available to testify in person. However, as the appellate court explained, the Rules of Evidence permit a party to use the deposition of another party at trial whether or not the witness is available to testify in person.
The Appellate Division further explained that Mr. Mauriello at least arguably admitted at his deposition that Rite Aid's policy did not require Mr. Hansen to report the second-hand information he had about the alleged shoplifting. Accordingly, it recognized a jury could find this admission was relevant to whether Rite Aid actually fired Mr. Hansen for violating its policy, as it claimed, or fired him because of his age, gender or sexual orientation. The appellate court concluded that Mr. Hansen was "clearly prejudiced" by being denied the right to present this evidence to the jury, and therefore ruled that he is entitled to a new trial.