A recent published opinion from the New Jersey Appellate Division recognizes that although the New Jersey Law Against Discrimination ("LAD") requires employers to provide reasonable accommodations for employees' sincerely held religious belief, that requirement does not apply when the accommodation would impose an undue hardship on the employer.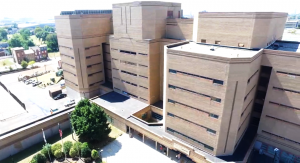 Linda Tisby began working for the Camden County Correctional Facility ("Camden") in 2002.  In 2015, she began practicing the Sunni Muslim faith.  In May 2015, she came to work wearing a Muslim khimar, which is a tight fitting head covering, but without a veil.  However, Camden has a policy regarding uniforms which prohibits employees from wearing any hats other than the ones issued by their departments.  Accordingly, Ms. Tisby's supervisor told her she was violating Camden's uniform policy, and could not work unless she removed her khimar.  When Ms. Tisby refused, her supervisor sent her home.  After this happened three more times, Camden suspended her for two days.
Camden then told Ms. Tisby that it considered her to have requested an accommodation for her religious belief pursuant to the LAD.  But while the employer recognized Ms. Tisby had a sincerely held religious belief, it denied her request on the basis that it would "constitute an undue hardship to the Department to allow an officer to wear head-coverings or other non-uniform clothing."  Since Ms. Tisby refused to work without wearing her khimar, Camden fired her.
Ms. Tisby sued, claiming Camden violated the LAD by failing to accommodate her religious beliefs.  Camden quickly filed a motion to dismiss Ms. Tisby's lawsuit.  In support the motion, Camden's Warden submitted a certification explaining that the uniform policy has existed for more than twenty years, and Camden has never allowed an employee to wear a hat that was not part of her uniform.  He further indicated that the policy was necessary for "the safe and orderly operation of correctional facilities," and that there is a "very important public value of presenting a unified, neutral and unbiased force to the public and to the inmates."
The trial court judge granted Camden's motion to dismiss, finding that allowing her to wear a khimar would impose an undue hardship on Camden.  Ms. Tisby appealed.
On January 18, 2017, in Tisby v. Camden County Correctional Facility, the Appellate Division affirmed.  It explained that while the LAD prohibits employers from imposing requirements on employees that would require them to violate a "sincerely held religious practice or religious observance," the statute has an exception when the employer cannot accommodate the employee without imposing an undue hardship on the employer's business.  The Court concluded that the trial judge properly weighed "the safety concerns, including the safety risk and the ability to hide contraband in head coverings, as well as the necessity of uniform neutrality" before concluding that Camden had proved that accommodating Ms. Tisby would have imposed an undue hardship on it.  The Appellate Division also explained that Ms. Tisby failed to offer any evidence showing that Camden's explanation for denying her an accommodation was a pretext (or excuse) for religious discrimination.
It is surprising that this lawsuit was dismissed so early in the case, presumably before any discovery took place.  Even though the LAD's regulation place the burden on the employer to prove that providing an accommodation would have imposed an undue hardship, the trial and appellate court both accepted Camden's position as true before Ms. Tisby had an opportunity to try to prove her belief that Camden allowed others, including Muslim women and women undergoing chemotherapy, to wear their own hats and other head coverings.