According to a recent report in the New Jersey Law Journal, New Jersey State Assemblyman Reed Gusciora is planning to propose legislation to improve paid family leave benefits.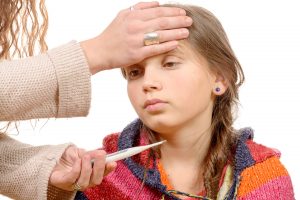 The New Jersey Paid Family Leave Act, which was passed in 2009, permits eligible employees to take up to 6 weeks of paid family leave per year.  Employees who take family leave receive up to two-thirds of their compensation, with a maximum benefit of $615 per week.
Assemblyman Gusciora is seeking to add protection against retaliation for employees who take time off under the Paid Family Leave Act.  Although there are many other statutes that protect employees against retaliation under certain circumstances, currently there is no such protection in the Act.
Strangely, the article also indicates that Assemblyman Gusciora hopes to amend the statute so it would apply to employers with fewer than 50 employees.  However, there is no such limitation in the Act.  He presumably is thinking of the New Jersey Family Leave Act, an employment law which permits employees to take time off for the serious health condition of their spouse or child, or the birth or adoption of their child, but does not address whether those individuals are entitled to be paid during their time off.  Unlike the Paid Family Leave Act, the New Jersey Family Leave Act applies only to employers that have at least 50 employees.
For additional information, please see our Frequently Asked Questions Regarding the New Jersey Family Leave Insurance Law.