Earlier this month, a federal judge ruled that neither the New York Human Rights Law (NYHRL) nor the New York City Human Rights Law (NYCHRL) protect unpaid interns from a sexually hostile work environment.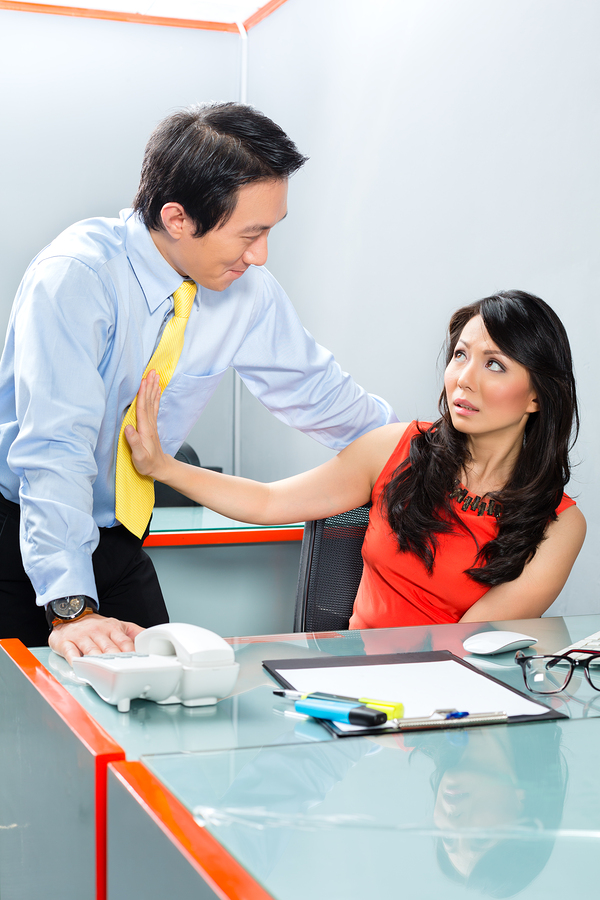 Lihuan Wang worked as an unpaid intern for Phoenix Satellite TV US, a company that produces Chinese language television news programs in the United States. She alleges one of the company's bureau chiefs, Zhengzhu Liu, invited her to talk to him about her job performance after a group lunch meeting, and then convinced her to go to his hotel room based on the excuse he needed to drop off some personal belongings. During the car ride to the hotel Mr. Liu made Ms. Wang extremely uncomfortable by discussing the sexual prowess of a black man who had dated a woman he knew. In the hotel he complemented Ms. Liu's eyes before bringing her to his room. Once in his hotel room he asked her why she is so beautiful, threw his arms around her, attempted to kiss her, and squeezed her buttocks before she left.
After Ms. Wang rejected Mr. Liu's advances, he suddenly stopped showing any interest in hiring her as an employee, and claimed Phoenix could not hire her because of a supposed "visa quota." When Ms. Wang subsequently asked Mr. Liu about a potential job with Phoenix, he invited her to go to Atlantic City with him for the weekend, supposedly to discuss job opportunities. Ms. Wang declined his invitation and gave up on the possibility of a paid position with Phoenix.
Ms. Wang eventually filed a lawsuit in federal court alleging sexual harassment and retaliation in violation of both the NYHRL and the NYCHRL. However, in Wang v. Phoenix Satellite TV US the United States District Court for the Southern District of New York dismissed her hostile work environment claim.
Ms. Wang acknowledged the NYHRL applies only to "employees," rather than unpaid interns. However, she argued the NYCHRL is much broader and applies to all individuals whose work is controlled by the company, whether or not they are paid. She relied on a previous case which recognizes the company's right to control the individual's work is the primary factor to determine whether she is an employee of a particular employer. The court rejected her argument, finding the right of control is used to determine which entity is an individual's employer, not to determine whether someone is an employee at all.
However, the court did not dismiss Ms. Wang's claim that Phoenix failed to hire her as an employee. It is, of course, unnecessary to prove you are an employee to establish a failure to hire claim since those claims are always brought by potential employees rather than actual employees. The court found there was enough evidence to support the conclusion that the company refused to hire Ms. Wang for a vacant position in violation of both the NYHRL and the NYCHRL. While the ruling is not entirely clear, it appears Ms. Wang's remaining claims assert that Phoenix did not hire her because she refused to give into Mr. Liu's sexual advances, and allege this constitutes quid pro quo sexual harassment claim and unlawfully retaliation.