A recent age discrimination case from the United States District Court for the District of New Jersey is a helpful reminder that just because your employer has a good excuse for its decision to fire you, it does not necessarily mean the company did not violate the law.
Carol Natale began working for East Coast Salon Services, Inc., in November 2006. At the time she was 59 years old.   A little over five years later, the salon's owner, Stan Klet, called the store. Ms. Natale answered the telephone by saying "East Coast Salon, how can I help you?" Ms. Klet claimed Ms. Natale violated company policy by failing to give her name when she answered the phone. He also claimed Ms. Natale challenged him when he told her she had violated this policy. In contrast, Ms. Natale says she told Mr. Klet that nobody ever told her to provide her name when she answers the telephone. She also claims she apologized to Mr. Klet during the call and that she did not argue with him.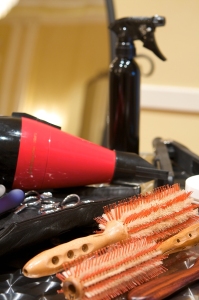 After checking with its Human Resources Department, the company fired Ms. Natale. It claims it fired her because she was insubordinate, argumentative and disrespectful during the call with Mr. Klet.
Ms. Natale, who was 66 years old at the time, filed a lawsuit against the salon and Mr. Klet. She alleges they fired her in violation of the Age Discrimination in Employment Act ("ADEA"). The defendants eventually filed a motion for summary judgment, asking the judge to dismiss the case against them.
In Natale v. East Coast Salon Services, Inc., the trial judge denied that motion. He recognized that employers have the right to fire employees because they engage in rude or disrespectful behavior. However, he found enough evidence that a reasonable jury could conclude Ms. Natale's age was a factor in the salon's decision to fire her.
In essence, the judge concluded that a jury could find Ms. Natale's immediate supervisor, Faith Fritz, actually made the decision to fire her before Mr. Klet's telephone call with her. The evidence to support this includes the fact that Ms. Fritz apparently made discriminatory comments about Ms. Natale's age. For instance, Ms. Natale claims Ms. Fritz told her she was wearing "old lady pull up pants"; indicated she would "look younger if [her] nails were squared off"; sent Ms. Natale home for wearing "old lady shoes"; described her sneakers as making her look like a "retarded old nurse"; and claimed Ms. Natale was "old enough to be her grandmother."
The judge explained that even though Ms. Fritz may not have made the ultimate decision to fire Ms. Natale, discriminatory comments by someone who did not make the decision can "be used to build a circumstantial case of discrimination." He ruled it is up to a jury to determine whether Ms. Fritz's discriminatory comments support the conclusion that the salon fired Ms. Natale because of her age, or merely were stray remarks.
The judge also identified other evidence that could support an inference of discrimination. For example, he noted Ms. Natale testified that in October 2011 Ms. Fritz took away her Tuesday shifts and instead assigned them to an employee who was 15 years younger than her. He also recognized that Ms. Natale has evidence indicating Ms. Fritz recommended firing her and the salon had hired her replacement before she even received the telephone call from Mr. Klet. In other words, the judge found evidence that the salon's justification for firing Ms. Natale was a pretext (excuse to cover up) age discrimination. Accordingly, he denied the company's motion for summary judgment to allow a jury to decide whether the salon discriminated against Ms. Natale in violation of the ADEA.