The United States Supreme Court recently ruled that an employer cannot refuse to hire a job candidate because she needs a reasonable accommodation for her religious practice even if the prospective employee did not request an accommodation.
The decision was made under Title VII of the Civil Rights Act of 1964, a federal anti-discrimination law. Among other things, Title VII prohibits discrimination based on religion. For example, it prohibits employers from refusing to hire or from firing an employee because of his or her "religious observance and practice." It also requires employers to provide reasonable accommodations to employees for their religious practices, observances and beliefs.
The case, Equal Employment Opportunity Commission v. Abercrombie & Fitch Stores, Inc., involves Samantha Elauf, an individual who applied for a job at Abercrombie & Fitch Stores, Inc. Ms. Elauf is a practicing Muslim who wears a headscarf. After interviewing Ms. Elauf, Abercrombie determined that she was qualified for the job. However, it did not offer her a position because the company's "Look Policy" that prohibits employees from wearing "caps" because the company considers them to be too informal for its image. Abercrombie made this decision even though it realized Ms. Elauf's probably wore her headscarf because of a religious belief.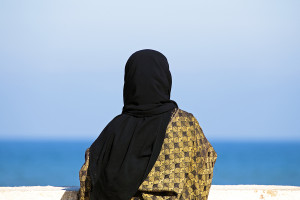 The United States Equal Employment Opportunity Commission ("EEOC") sued Abercrombie, claiming its decision not to hire Ms. Elauf violated Title VII. The trial court eventually found in favor of Ms. Elauf, granted summary judgment to her and awarded her $20,000 in damages. However, on appeal the Court of Appeals for the Tenth Circuit reversed and instead granted summary judgment to Abercrombie. The Tenth Circuit concluded that an employer is not obligated to provide a reasonable accommodation for an employee's religion unless it had actual knowledge that the employee needs such an accommodation.
The Supreme Court overturned the Tenth Circuit's ruling. It explained that Title VII prohibits discrimination that is motivated by an employee's religion. It concluded that an employer does not necessarily have to be certain about an employee's religion for its actions to be motivated by her religion. Accordingly, it held that "[a]n employer may not make an applicant's religious practice, confirmed or otherwise, a factor in employment decisions." This does not necessarily require that employer knows the job candidate needs an accommodation for her religion, but also includes situations in which the employer correctly suspects or believes the employee needs such an accommodation if the employee's need for an accommodation is a motivating factor in the employer's decision not to hire her.
The Supreme Court noted that this is different from the reasonable accommodation requirement under the American's with Disabilities Act ("ADA"). The ADA requires employers to provide "reasonable accommodations to the known physical or mental limitations" of the employee. In contrast, Title VII does not include an express limitation that the employee's religious belief be "known" to the employer.
Accordingly, the Supreme Court reversed the Tenth Circuit's ruling and remanded the case back to the trial court.