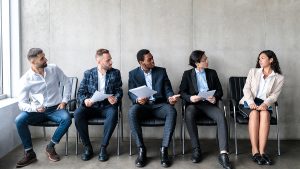 The New Jersey Supreme Court recently recognized that an employer can be held liable for discrimination in violation of the New Jersey Law Against Discrimination ("LAD") based on an employment decision that was influenced by a subordinate's discriminatory animus, whether or not the subordinate intended to get the employee fired.
Michele Meade was the Township Manager for Livingston Township.  She was involved in disciplining Police Chief Craig Handschuch and Police Sergeant Kenneth Hanna for their failure to alert the Livingston Community Center about training exercises being conducted in the Center's parking lot by the Emergency Services Unit ("ESU").  As a result, when someone spotted a man wearing camouflage and carrying a rifle bag in the parking lot, the Community Center locked down three preschool classes, and the Police Department dispatched two detectives to the scene.
Following the incident, Sergeant Hanna filed a criminal complaint against Ms. Meade, claiming she violated the law by using "unreasonably loud and offensive coarse or abusive language" when she publicly addressed him about the incident, including by asking him "what kind of f—ing operation are you running here?"  Sgt. Hanna filed a second criminal complaint in which he alleged Ms. Meade had "purposely com[e] into physical contact with officers and civilians in an attempt to obstruct and stop an authorized ESU training exercise."  Ms. Meade eventually was acquitted of both charges.
Ms. Meade also was involved in issuing a disciplinary memo to Chief Handschuch for repeated performance issues.  Although she requested a full response to the memo, and followed up with the Chief, he never responded.
Shortly thereafter, Councilmember Michael Silverman stated that "Michele [Meade] would not be having this problem if her name was Michael."  Similarly, according to Ms. Meade, Councilman Al Anthony, who was Livingston's Mayor, indicated that Chief Handschuch might not like reporting to a woman, and suggested that the Chief should start reporting to him instead.
After Ms. Meade informed the Township Council that she had concerns about Chief Handschuch's job performance, Livingston's employment lawyers indicated that although the facts supported disciplining the Chief, they were insufficient to fire him, and they were concerned that if Livingston fired the Chief then he might sue Livingston under the Conscientious Employee Protection Act ("CEPA").
Instead of firing Chief Handschuch, Livingston fired Ms. Meade for purported performance issues.  Ms. Meade disputes each of those reasons.
After firing Ms. Meade, Livingston replaced her with a new male Township Manager.  In a memo entitled "Meade failures," Councilmember Shawn Klein noted that Ms. Meade "couldn't get rid of [the] Chief" but the new Township Manager "did it in a couple of months… based on infractions that the Chief committed while [Meade] was at her position."
Ms. Meade sued Livingston, alleging it fired her "to appease the sexist male Police Chief" in violation of the LAD.  Livingston eventually filed a motion for summary judgment, which the trial court granted.  Ms. Meade appealed, but the Appellate Division affirmed.  Accordingly, Ms. Meade asked the New Jersey Supreme Court to review the case, which it agreed to do.
The New Jersey Supreme concluded that Ms. Meade had presented sufficient evidence for a jury to find Livingston had engaged in gender discrimination in violation of the LAD.  This included evidence that two Councilmembers who had voted to fire her had indicated that Chief Handschuch did not accept a woman as his supervisor.  The Court also noted that a jury could conclude there was a sufficient basis for Ms. Meade to fire the Chief, but the Council impeded her right to do so. 
Accordingly, in Meade v. Township of Livingston, the New Jersey Supreme Court concluded that a jury could find Ms. Meade's gender played a role in Livingston's decision to fire her.  It therefore reversed the Appellate Division's ruling so a jury can decide whether Livingston fired Ms. Meade in violation of the LAD.