Earlier this month the New Jersey Appellate Division permitted an employee to continue with his sexual orientation discrimination claim against his former employer, finding there is enough evidence to support his claim.
Ronald Savoie, who happens to be gay, had a distinguished career as a teacher at The Lawrenceville School for more than two decades. He lived in a house owned by the school with his partner, Richard Bierman. In 2002, eight school buildings and grounds employees entered Mr. Savoie's basement to repair a broken water main outside his house. In the basement, they saw some sort of sexual apparatus hanging from chains on the ceiling. Some of the employees also described seeing other items in the basement including a computer, a tripod without a camera, and videotapes.
A year later, when the school was replacing the condensing units and water heaters in the houses on Mr. Savoie's street, several of the employees who had been in his basement the year before indicated they were uncomfortable returning to his house. When they described to their supervisor what they had seen in Mr. Savoie's basement the year before, they listed additional items including a video camera, a television, a bed with mirrors, latex gloves, and diapers. Their boss repeated this information to the school's Dean of Faculty, its Associate Head Master, and its Chief Financial Officer (CFO).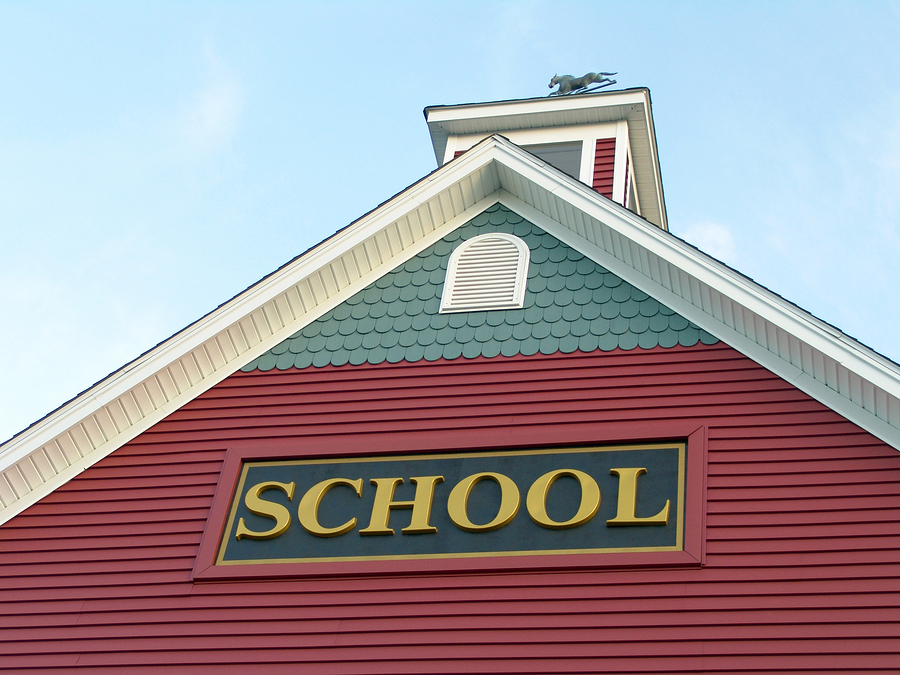 The Dean then met with Mr. Savoie, gave him a pre-written resignation letter, and told him he would be fired unless he agreed to resign. According to Mr. Savoie, the Dean accused him of transmitting sexually explicit images over the Internet, and indicated he could not trust him with students as a result. Although Mr. Savoie signed the resignation letter, he attempted to rescind it the next day. The school rejected his attempt to withdraw his resignation.
Mr. Savoie then sued the school and several of its employees, claiming they fired him because of his sexual orientation, in violation of the New Jersey Law Against Discrimination (LAD). In response, the school claimed it asked Ms. Savoie to resign because it believed he was sending sexually explicit pictures of activities taking place in his basement over the Internet, in violation of the school's standards of personal and professional behavior, which it claims jeopardized its reputation. The trial court eventually dismissed Mr. Savoie's case, concluding that even if he did not actually send sexually explicit materials over the Internet, the school reasonably believed he had done so and legitimately fired him as a result.
However, in Savoie v. Lawrenceville School, the Appellate Division reversed. It ruled that although a jury could reach the same conclusion as the trial judge, it also could determine that the school would not have reacted the same way if Mr. Savoie was heterosexual. The appellate court relied on the fact that (1) the school relied on the secondhand information from the supervisor of the employees who were in Mr. Savoie's basement instead of conducting a proper investigation; (2) Mr. Savoie disputes the school's claim that he admitted sending sexually explicit images over the Internet; (3) the school's Associate Head Master made a disparaging comment about Bierman's lifestyle, thereby implicitly criticizing Mr. Savoie's lifestyle; and (4) the school looked the other way when a high ranking administrator resumed an adulterous affair even after he had been warned the affair violated the school's policy regarding personal and professional behavior and was grounds for termination. Accordingly, the Appellate Division sent Mr. Savoie's case back to the trial court for a trial.

Many forms of employment discrimination, including but not limited to sexual orientation discrimination, violate the law in both New Jersey and New York. If your employer has discriminated against you at work and you would like to talk to an experienced employment lawyer, please call Rabner Baumgart Ben-Asher & Nirenberg at (201) 777-2250.