Yesterday, the United Supreme Court decided an important employment law case. Specifically, in Staub v. Proctor Hospital, the Supreme Court ruled that companies can be held liable for an adverse employment decision, even if the employee who actually made the decision did not discriminate, when another supervisor's discriminatory actions or beliefs influenced the decision. As the Supreme Court explained, cases in which a supervisor uses a discriminatory factor to influence someone else to discipline or fire an employee are commonly referred to as "cat's paw" cases. Staub is similar to Kwiatkowski v. Merrill Lynch, an April 2008 decision in which the New Jersey Appellate Division adopted the cat's paw theory under the New Jersey Law Against Discrimination ("LAD").
Staub involves an employee, Vincent Staub, who worked for Proctor Hospital as an angiography technician. Proctor fired Mr. Staub, who was a member of the United States Army Reserve, in April 2004. Mr. Staub brought a wrongful termination lawsuit under the Uniformed Services Employment and Reemployment Rights Act of 1994 (USERRA), a federal law that prohibits military status discrimination against members of the United States Armed Forces. After a trial, a jury found in Mr. Staub's favor, concluding that his military status was a factor in Proctor's decision to fire him. The jury awarded Mr. Staub $57,640 in damages.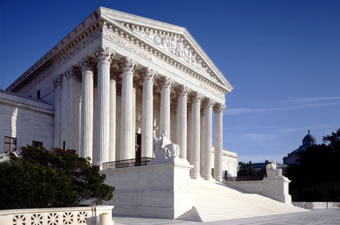 Mr. Staub did not claim that the employee who made the decision to fire him, Proctor's Vice President of Human Resources, Linda Buck, had any animosity toward him because he was a member of the Army Reserves. Rather, he claimed his immediate supervisor, Janice Mulally, and Ms. Mullally's supervisor, Michael Korenchuck, were hostile toward him because of his military obligations, and influenced Ms. Buck's decision to fire him. Specifically, Mr. Staub claims that when Ms. Buck decided to fire him, she relied on a discriminatory "Corrective Action" disciplinary warning that Ms. Mulally and Mr. Korenchuk placed in his personnel record in an attempt to get him fired. The Supreme Court ruled that these facts were enough for a jury to hold Proctor liable for discriminating against Mr. Staub in violation of USERRA.

If you have experienced discrimination or harassment at work, contact a New York and New Jersey employment law expert who can help.