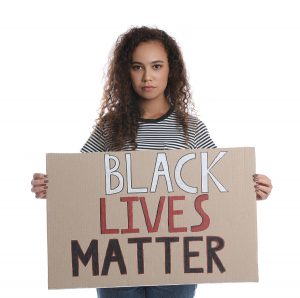 A recent opinion by New Jersey's Appellate Division finds that an employee cannot bring a retaliation claim against a private employer for firing her for posting racially insensitive statements on Facebook.
Heather J. McVey was a Corporate Director of Customer Service for AtlantiCare Medical System Incorporated and Geisinger Health System Incorporated.  Ms. McVey was an employee at-will, meaning AtlantiCare had the right to fire her for any reason, or for no reason at all, as long as it did not violate the law.
During the protests following the murder of George Floyd, Ms. McVey engaged in a discussion on Facebook about the Black Lives Matter movement.  She expressed her opinion that Black Lives Matter is "racist" and "causes segregation," and that Black citizens were "not dying" but rather "killing themselves."  Ms. McVey identified herself on her Facebook profile as a Corporate Director at AtlantiCare.