Yesterday, a unanimous United States Supreme Court ruled that ministerial employees of religious groups cannot bring employment discrimination claims against the religious groups for which they work. It ruled that those claims would violate the Establishment and Free Exercise Clauses of the First Amendment to the United States Constitution. Hosanna-Tabor Evangelical Lutheran Church and School v. Equal Employment Opportunity Commission.
The case involved Cheryl Perich, a teacher for the Hosanna-Tabor Evangelical Lutheran Church and School. Ms. Perich took time off because she had a disability, narcolepsy. When she tried to return to work, the Church fired her. The Church specifically stated that Ms. Perich's threat to bring a discrimination lawsuit against it was one of the reasons it fired her.
Ms. Perich then filed a Charge of Discrimination with the United States Equal Opportunity Commission (EEOC). She claimed the Church had wrongfully terminated her employment, in violation of the Americans with Disabilities Act (ADA) by firing her because she has a disability, and in retaliation for her threat to bring a disability discrimination lawsuit. The EEOC eventually filed a lawsuit against the Church, alleging it fired Ms. Perich in violation of the ADA.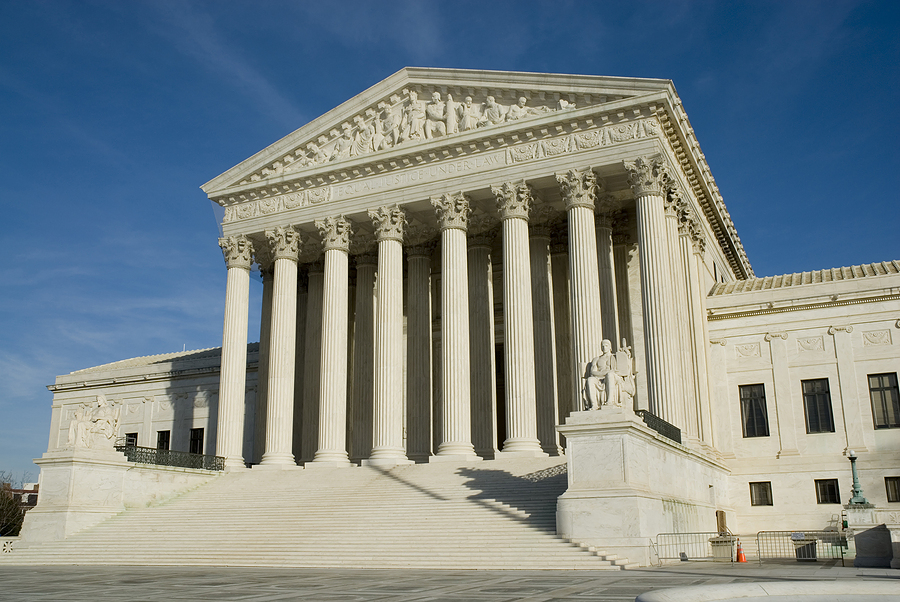 The Supreme Court ruled that the First Amendment requires a ministerial exception to federal and state anti-discrimination laws. Specifically, it held that "requiring a church to accept or retain an unwanted minister, or punishing a church for failing to do so . . . interferes with the internal governance of the church, depriving the church of control over the selection of those who will personify its beliefs." It concluded this would violate the First Amendment's Free Exercise Clause because it would be a government interference with an internal church decision that impacts the church's faith and mission. As a result, the Supreme Court ruled that Ms. Perich cannot proceed with her lawsuit.
The Court did not define who is a "minister" protected by this exception. However, it found Ms. Perich was a "minister" even though she was a teacher. It based its conclusion on facts including, among other factors, that (1) the Church commissioner her as a minister, (2) she had substantial religious training and had to pass an oral examination before she could be commissioned as a minister, (3) she held herself out as a minister and received a special housing allowance and tax benefits as a result, (4) she was assigned to perform her job "according to the Word of God," (5) her job duties required her to teach the "Word of God" and to lead her students in prayer three times a day, and (6) twice a year she lead a school-wide chapel service.
The Supreme Court noted that it was not deciding whether the ministerial exception bars other types of lawsuits against religious groups, such as lawsuits for breach of employment contracts or personal injury claims against religious employers.

Rabner Baumgart Ben-Asher & Nirenberg is dedicated to enforcing your rights as an employee in New Jersey and New York. Please contact our employment law attorneys today to discuss whether your workplace rights have been violated.