Yesterday afternoon, New York States' Fast Food Wage Board approved a set of three resolutions that recommend raising the minimum wage for employees who work for fast food chains to $15 per hour. This would be $6.25 more than New York's current $8.75 minimum wage.
The Fast Food Wage Board was formed the past May, at the request of Governor Andrew M. Cuomo, to review wages in the fast-food industry.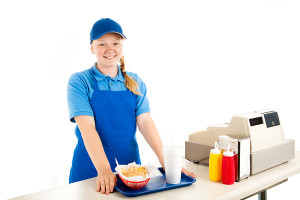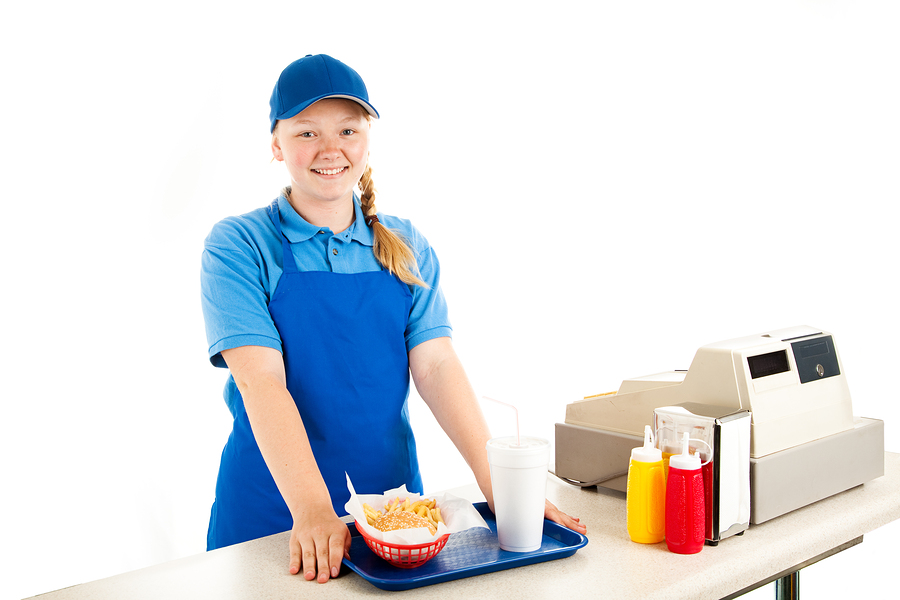 Under the three resolutions, covered "Fast Food Establishments" include any business in New York State that serves food and drink (1) at which customers order and pay before they eat; (2) which provides "limited service," which presumably means they offer limited or no table service; and (3) which are part of a chain that has at least 30 locations throughout the United States.
The resolutions are not yet law. They still need to be ordered by New York State's acting State Labor Commissioner, Mario J. Musolino.  However, the expectation is that Mr. Musolino will do so soon.
The resolutions would apply to all employees of any Fast Food Establishment, expressly including employees whose jobs relate to "customer service, cooking, food or drink preparation, delivery, security, stocking supplies or equipment, cleaning, or routine maintenance."
The proposed increase would be gradually phased in over time, which would happen more quickly in New York City than the rest of the state. Specifically, in New York City the minimum rate will increase to $10.50 by the end of this year; $12.00 by the end of next year; $13.50 by the end of 2017; and $15.00 by the end of 2018. In contrast, for the rest of the state the rate will increase to $9.75 by the end of this year; $10.75 by the end of 2016; $11.75 by the end of 2017; $12.75 by the end of 2018; $13.75 by the end of 2019; $14.50 by the end of 2020; and $15.00 by July 1, 2021.
In a statement announcing the resolutions yesterday, Governor Cuomo declared it to be "one of the really great days of [his] administration." He indicated that "[y]ou cannot live and support a family on $18,000 per year in the state of New York, period. That's why we have to raise the minimum wage." He also vowed to work to increase the minimum wage for other workers, stating: "we will not stop until we reach true economic justice and we raise the minimum wage for every worker in every job in this state."
A copy of the full text of the resolutions is available on the Fast Food Wage Board's website.