Last month, New Jersey's Appellate Division reversed a verdict of over one million dollars in a disability discrimination and retaliation case because the only evidence supporting the claim was inadmissible hearsay. Hearsay is basically when you try to prove something is true based on the fact that someone else said it was true outside of the courtroom. Hearsay generally is not admissible at a trial because it is considered untrustworthy. However, there are many exceptions to that rule.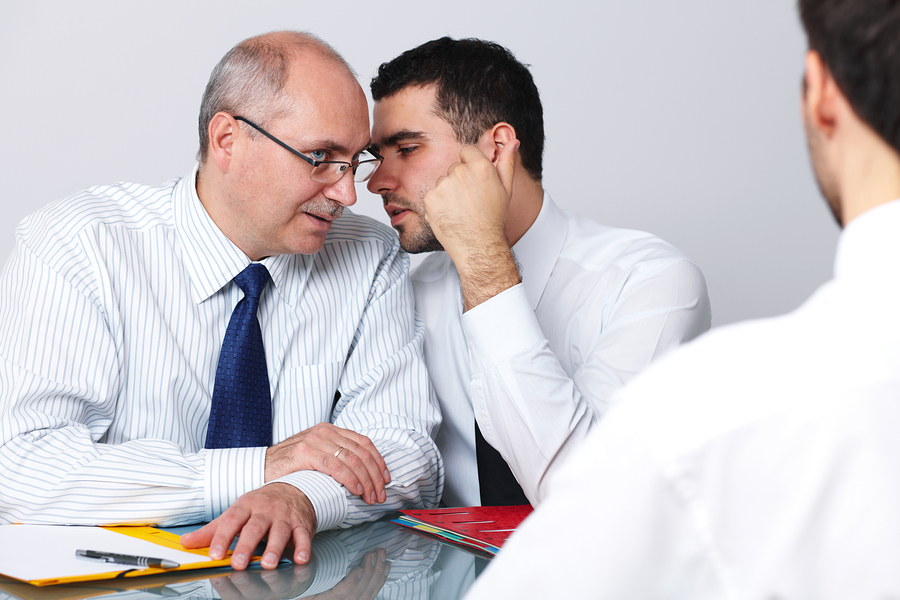 The case was brought by Anthony Pace, who was a security guard for the Elizabeth Board of Education for more than 15 years. In 2003, Mr. Pace suffered a knee injury at work, and filed a worker's compensation claim. In 2006, the Board decided not to renew Mr. Pace's contract as part of a reduction-in-force. Mr. Pace then sued, claiming the Board's decision to lay him off was both disability discrimination and an act of retaliation because he filed a workers' compensation claim. A jury agreed with Mr. Pace and awarded him $147,630 for past lost wages, $427,370 for future lost wages, and $250,000 in punitive damages. He also was awarded $237,843 in attorney's fees and $7,708.84 to reimburse him for his litigation costs, bringing his total judgment to more than a million dollars.
The primary evidence to support Mr. Pace's claims were two witnesses who testified that a former member of the Board, Carol Cascio, told them the Board was trying to eliminate employees who had brought worker's compensation claims against it during the reduction-in-force. Both of the witnesses indicated that Ms. Cascio made those statements after she had left the Board.
However, in Pace v. Elizabeth Board of Education, the Appellate Division ruled that this evidence was inadmissible hearsay. In doing so, the court rejected numerous exceptions to the hearsay rule. For example, it found an exception for statements made by the opposing party did not apply since Mr. Pace did not sue Ms. Cascio personally so she could not be an opposing party. Similarly, it found an exception for statements by agents, employees and representatives of an opposing party did not apply because Ms. Cascio was no longer an employee of the Board when she allegedly made the statements. It also rejected an exception for statements that are against the speaker's interests because Ms. Cascio did not say anything that personally implicated herself in any wrongdoing. Likewise, it rejected other exceptions to the hearsay rule because there was no evidence the Board had authorized Ms. Cascio's statement, and no evidence it adopted her statement as its own. Ultimately, having found the only evidence of discrimination and retaliation was inadmissible hearsay, the Appellate Division overturned the jury's verdict.

Employment law cases are often complex, and involve complex legal issues. As a result, it is important you hire an experienced employment lawyer to represent you.