Last month, in Gibbs v. Caswell-Massey, New Jersey's Appellate Division ruled that Linda Gibbs could proceed with her disability discrimination lawsuit against her former employer, Caswell-Massey. Caswell-Massey is a luxury bath and body products company in Edison, New Jersey. It hired Ms. Gibbs in 1993 . She was gradually promoted through the company's ranks, and eventually became its Corporate Manager, Retail Stores and International Sales.
In 2000, Ms. Gibbs's doctor diagnosed her with sleep apnea. This disability causes Ms. Gibbs fatigue, and often makes it difficult for her to stay awake at work. For example, she occasionally nods off at her desk. Caswell-Massey warned Ms. Gibbs on several occasions that her unexcused absences, sleeping, and poor job performance were unacceptable, and that she could be fired if she had any further performance issues. Nonetheless, Ms. Gibbs received an overall performance rating of "above overall expectations" in both 2005 and 2006.
In November 2006, Ms. Gibbs took a four-week disability leave to have hernia surgery. The company fired her two days after she returned to work. It claims its decision to fire was based on information it received from Steven Culter during Ms. Gibbs's disability leave. Mr. Cutler was business partners with Ms. Gibbs' husband. He and Mr. Gibbs apparently worked together at the Route 18 flea market in East Brunswick, New Jersey. Mr. Cutler claimed that Ms. Gibbs was stealing products from Caswell-Massey, and her husband was selling them at the flea market. He eventually provided the company with photographs of Caswell-Massey's products that he was selling at the flea market, a copy of a book with Gibbs's handwriting that listed prices for Caswell-Massey products, and his own sworn statement claiming Ms. Gibbs admitted she had taken products from Caswell-Massey.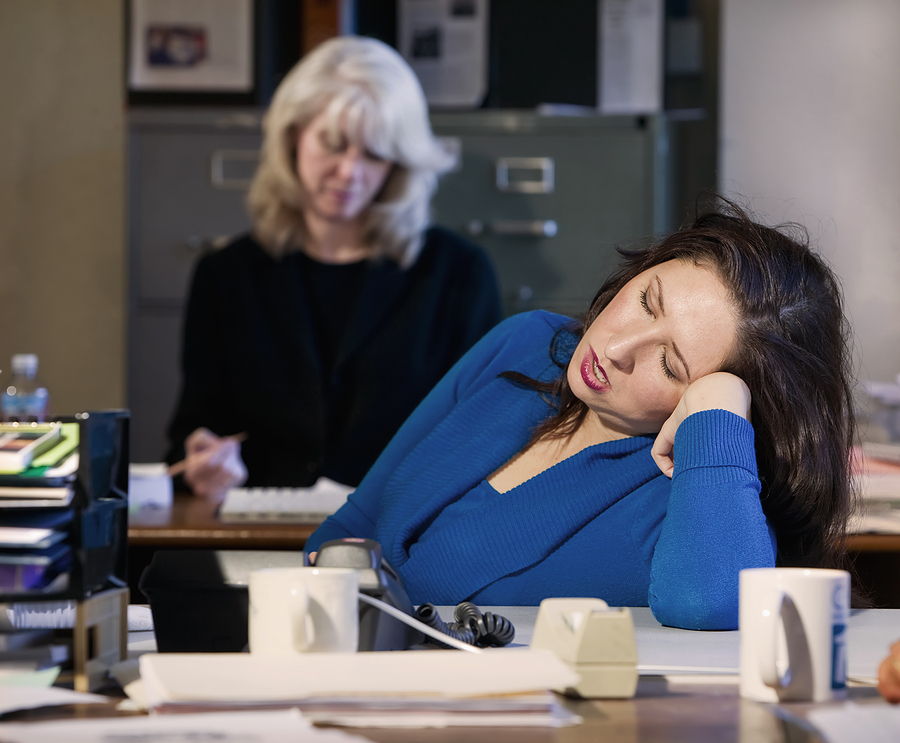 Caswell-Massey investigated Mr. Cutler's allegations. During the investigation, Ms. Gibbs claimed she did not know her husband was selling Caswell-Massey products at the flea market. She also claimed that Mr. Cutler was blackmailing her, and provided evidence including threatening voicemail messages that Mr. Cutler had left her. Caswell-Massey suspended Ms. Gibbs without pay while it conducted its investigation. At the conclusion of the investigation, it fired Ms. Gibbs, supposedly because she had violated the non-compete provision in her employment contract.
The trial court dismissed Ms. Gibbs's case, including her claim that Caswell-Massey fired her because of her disability in violation of the New Jersey Law Against Discrimination (LAD). It ruled that she did not have enough evidence to prove that Caswell-Massey's explanation for firing her was a pretext, or excuse, for discrimination.
The Appellate Division disagreed. It held that a reasonable jury could believe that Caswell-Massey discriminated against Ms. Gibbs, based on evidence supporting the conclusion that the company conducted an inept and cursory investigation, relied on Mr. Cutler's statements even though he was a biased and questionable source, and ignored Ms. Gibbs' 13 year history with the company, in addition to the lack of evidence that Ms. Gibbs' husband ever sold a single Caswell-Massey product. However, the Court also indicated that a jury could come to the opposite conclusion, and could find that the company fired Ms. Gibbs because she violated her non-compete agreement. As a result, the Appellate Division sent the case back to the trial court, so a jury can decide whether Ms. Gibbs has proved that Caswell-Massey illegally discriminated against her.

If you believe you have experienced discrimination at your job because of a disability or another violation of your employee rights, then contact our employment law attorneys for help.