Beginning this month, East Orange, Irvington, Passaic and Paterson will join Newark and Jersey City in requiring employers to provide their workforce with paid sick leave. Montclair and Trenton will begin requiring covered employers to provide paid sick leave in March. The ordinances governing sick pay in these municipalities largely mirror Newark's law that went into effect last year.
The ordinances governing sick leave are nearly identical. Eligible employees include those who work for at least 80 hours per year for an employer of 10 or more employees. Covered employers are required to provide employees with 40 hours of paid sick leave each calendar year. If an employer has fewer than 10 employees, it is required to provide 24 hours of paid sick time each calendar year. Employers of child care, home health care and food service workers, however, are required to provide 40 hours of paid sick leave even if such employers have less than 10 employees. Government employees, employees of New Jersey schools and members of construction unions are not covered by the various ordinances.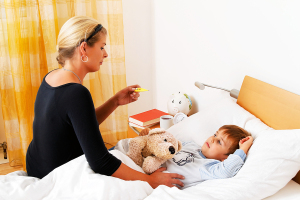 In determining the number of employees for coverage, full time, part-time and temporary employees must be counted. Paid sick time is accrued one hour of sick time for every 30 hours actually worked, and employees can begin to use the paid sick time once they reach 90 days of employment. Unused paid sick leave that is not otherwise paid out to employees can be carried over to the following calendar year, but employees may only use 40 hours of paid sick time per year. Also, employees are not entitled to reimbursement of unused paid sick time upon the termination of employment.
Paid sick time can be used for an employee for his or her own or the employee's care of family members involving:
Mental or physical illness, injury or health condition;
Medical diagnosis, care or treatment; or
Preventative care.
The following are included in the definition of a family member: children, parents, civil union partners, grandparents (or spouses, civil union partners or domestic partners of grandparents), spouses, domestic partners, grandchildren and siblings.
Paid sick time also can be used if the employers' place of business is closed due to a public health emergency, or if an employee needs to care for a child whose school or day care is closed because of a public health emergency.
Employers may not interfere with or retaliate against employees for the exercise of their right to take paid sick leave. Additionally, employers can be fined for failures to comply with the paid sick leave ordinance.
There also is a notice requirement for employers. Employers are required to provide all employees and new employees upon hire with written notice of the paid sick leave policy, and are to display a poster outlining the paid sick leave policy as well. Also, the sick leave policy must be in English and any other primary language spoken by at least 10% of the employer's workforce. The municipalities have not yet issued such notices and posters. As a result, in the meantime employers will need to draft a notice and poster to distribute to their employees.
In preparing such notices, employers will have to include the following information:
The employee's right to paid sick time;
The accrual and the amount of paid sick time available to employees;
The terms of use under the paid sick leave ordinances;
The employee's right to be free from retaliation; and
The employee's right to file a complaint if sick leave is denied or if the employee is retaliated against.
As a result of these ordinances, employees who may not otherwise have been eligible for paid time off will now have some time available to address their own and their family member's medical issues.