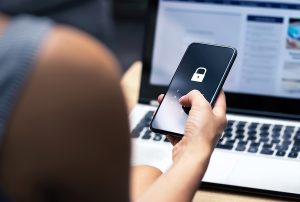 A recent decision by the Third Circuit Court of Appeals allows an employee to proceed with his retaliation claim based on evidence suggesting his employer's decision to search his cellphone was an excuse to try to find support to fire him in retaliation for asserting claims under Title VII of the Civil Rights Act of 1964, the Americans with Disabilities Act ("ADA") and the Family & Medical Leave Act ("FMLA").
Joseph Canada is Black and suffers from serious back problems including herniated discs and arthritis.  He worked for Samuel Grossi and Sons, Inc. for 10 years.  Mr. Canada claims Grossi's management prevented him from accessing FMLA leave forms, and harassed him when he tried to take time off for his back issues.  He eventually obtained the forms on his own, and took FMLA leave. 
In March 2019, Grossi had a temporary layoff during which it laid off Mr. Canada for a day.  In response, Mr. Canada filed a claim of race and disability discrimination with the United States Equal Opportunity Commission ("EEOC").  In June 2019, Mr. Canada filed a discrimination and retaliation lawsuit against Grossi under Title VII, the ADA and the FMLA.
Grossi fired Mr. Canada one month later, in July 2019.  The company claims it did so based on text messages it discovered on his cellphone.  Specifically, Mr. Canada stored his cellphone and personal tools in a locker at work.  In July 2019, while Mr. Canada was on vacation, Grossi cut the lock (which belonged to Mr. Canada) off of his locker and searched the locker, claiming it needed to move a series of lockers because they were blocking a surveillance camera.  The company claims it believed the cellphone in Mr. Canada's locker was a work phone, guessed his password, and then searched the phone to determine whether it was, in fact, a company phone.
While searching Mr. Canada's cellphone, the company's Director of Human Resources discovered text messages from more than a year earlier in which Mr. Canada appeared to solicit sex from prostitutes at times when he was supposed to be working for Grossi.  Grossi immediately fired Mr. Canada.  Mr. Canada claims he was not soliciting prostitutes, never met with any of the women, and simply was sending the text messages for "dumb entertainment."
In his lawsuit, Mr. Canada alleges Grossi's decision to fire him was in retaliation for his race and disability discrimination claims.  Accordingly, he amended his lawsuit to add claims that the company's decision to fire him was retaliatory.
Grossi eventually filed a motion for summary judgment, which the trial court granted, dismissing all of Mr. Canada's claims.  Mr. Canada appealed.
On September 15, 2022, in Canada v. Samuel Grossi & Sons, Inc., the Third Circuit reversed that decision and reinstated Mr. Canada's lawsuit.  It concluded that, based on a "convincing mosaic of circumstantial evidence," a jury could conclude Grossi searched Mr. Canada's cellphone hoping to find a basis to justify firing him in retaliation for him filing his discrimination claims.  This includes evidence suggesting that: (1) the company violated its own policy by searching Mr. Canada's cellphone without "reasonable suspicion" that he was "involved in misconduct on Company premises"; (2) there were much easier and less intrusive ways for the company to determine whether the cellphone belonged to it than going into the cellphone and searching a year's worth of Mr. Canada's text message; and (3) the company did not search anyone else's lockers or cellphones.
Accordingly, the Third Circuit reversed the Order dismissing Mr. Canada's lawsuit, and sent the case back to the trial court to give him a chance to try to prove his retaliation claims.
If you have a claim under the FMLA, or believe you have experienced workplace retaliation in New Jersey, please feel free to call Rabner Baumgart Ben-Asher & Nirenberg at (201) 777-2250.