A recent decision from the New Jersey Appellate Division holds that the Borgata Casino Hotel & Spa's did not violate the New Jersey Law Against Discrimination ("LAD") by requiring certain employees not to gain too much weight.
The Marina District Development Company, LLC, better known as the Borgata Casino Hotel & Spa, has a program called "Borgata Babes." Under it, the Atlantic City Casino hires attractive men and women to work wearing costumes. The Casino says that being a Borgata Babe requires a "certain appearance to portray a certain image to the public." It compares the job with being a professional cheerleaders or model.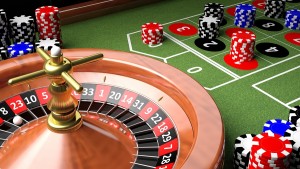 For instance, the Casino requires female Borgata Babes to have a "natural hourglass shape." It also prohibits Borgata Babes from increasing their weight by more than 7% over their weight when they were hired, with exceptions for medical reasons and pregnancy. Its policy is to suspend employees who exceed this requirement to give them opportunity to lose weight, and to fire them if they fail to do so.
Twenty-one women sued the Borgata, claiming the Casino engaged in gender discrimination against them in violation of the LAD. They claim the weight policy is a form of illegal gender stereotyping and sexual harassment that violates the LAD. They also argue the Casino disproportionately applied its policy to women.
The lower court found the policy was a permissible "appearance standard," and not unlawful discrimination. Accordingly, it dismissed the case. The women appealed.
Last month, in Schiavo v. Marina District Development Company, LLC, the Appellate Division recognized that the LAD permits employers to impose reasonable workplace appearance, grooming and dress standards. It concluded that the policy prohibiting weight gains of more than 7% is such a standard. It noted that the Borgata's policy itself does not discriminate based on gender since it applies to both men and women. The court was careful to make it clear its decision was based largely on the fact that the employer is a casino, noting the "entertainment nature of the casino" is something that "distinguishes it from a restaurant or tavern."
The Court further explained that it would be unlawful for the Casino to disproportionately apply this policy against women. For example, it would be discriminatory if it rarely reweighed men and did not suspend or fire men who gained significant weight. However, it found no admissible evidence to support such a claim.
In addition, the Court rejected the employees' gender stereotyping claim. It acknowledged that the Borgata's costume and physical fitness requirements impose "what many would label an 'archaic stereotype' of male and female physiques." But it explained that such stereotypes are legally actionable only if they are "accompanied by a burden on one sex over the other or are otherwise used to interfere with employment opportunities of the discriminated group." It found no evidence to support either of these requirements.
However, the appellate court found some of the 21 women had evidence to support a hostile workplace claim based on their gender. This includes:
Women who were repeatedly weighed or disciplined for gaining weight even though they had documented medical conditions that caused their weight gain;
Women whose supervisors accused them of falsely claiming they were pregnant, supposedly either to avoid being weighed or to avoid being disciplined for gaining weight. In fact, one supervisor allegedly told the Borgata Babes: "Don't anybody get pregnant. I don't want to hear anything about anybody's family or kids"; and
Evidence that some of the women complained to their supervisors about sexual harassment by customers and coworkers which the Borgata failed to address.
The Court recognized this harassment was targeted solely at women, and "reflects a pattern of discriminatory comments toward women suffering medical conditions or returning from maternity leave." It concluded that the evidence could support a finding of harassment because of gender. Accordingly, it reinstated the gender harassment claims.