On February 8, 2011, New Jersey's Appellate Division ruled that an employee is entitled have a jury decide whether to award punitive damages against her former employer. Prior to the appeal, a jury had awarded the plaintiff, Judith Rusak, $80,108.80 in wages she lost because she experienced sexual harassment and retaliation at work. However, the trial judge did not let the jury decide whether to award punitive damages against Ms. Rusak's employer, Ryan Automotive.
Punitive damages are intended to punish a defendant for violating the law. As the Appellate Division explained, punitive damages are available against an employer under the New Jersey Law Against Discrimination (LAD) only if the company's upper management either actually participated in or was willfully indifferent to the discrimination, harassment, or retaliation, and the conduct was "especially egregious." An employer's actions are "especially egregious" if it engaged in an evil-minded act with a willful and wanton disregard for the employee's legal rights.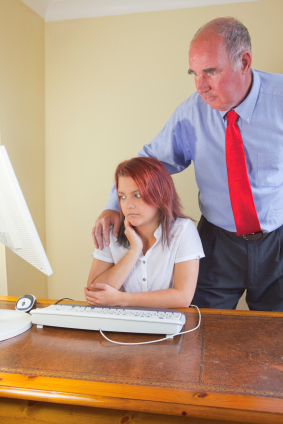 Applying that law, the court in Rusak v. Ryan Automotive, LLC concluded that a jury could find the sexual harassment Ms. Rusak experienced was especially egregious. Specifically, the court ruled that a jury should decide whether Ms. Rusak is entitled to punitive damages based on sexual harassment and retaliation that included supervisors telling Ms. Rusak sexually explicit stories about executives having sex with other executives' wives; leaving graphic pictures of female genitalia on her desk and sending copies of them to her by e-mail; sending pornography to her at work; calling her a "dumb . . . stupid blonde;" insulting and making crude comments about her; yelling and screaming at her; telling her not to come back to work; taking away her telephone and computer; removing her name from a list of employees eligible for annual awards; telling her she was going to be fired; and other similar abusive behavior.

If you or someone you know has experienced sexual harassment or retaliation at work, contact our experienced employment law attorneys about your rights.