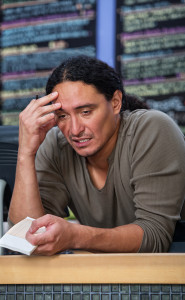 The Second Circuit Court of Appeals recently ruled that the parties to a lawsuit cannot agree to dismiss a case under the Fair Labor Standards Act ("FLSA") as part of a settlement unless they have the approval of a Judge or the United States Department of Labor ("DOL"). The FLSA is a federal wage and hour law which establishes minimum wage and overtime requires.
Dorian Cheeks worked as a server for Freeport Pancake House, Inc. and W.P.S. Industries, Inc. He filed a lawsuit in the Eastern District of New York against both companies in which he asserted claims under the FLSA and New York Labor Law. He is seeking unpaid overtime pay and liquidated (double) damages, as well as attorneys' fees. He also alleges that the Pancake House demoted him and eventually fired him because he objected about the company's failure to properly pay overtime to him and its other employees, and is seeking damages for his past and future lost wages.
Mr. Cheeks and the Pancake House eventually agreed to settle the case. Accordingly, they filed a stipulation with the court seeking to have the case dismissed with prejudice. However, the court refused to dismiss the case. Instead, it directed the parties to file a copy of their settlement agreement as part of the public record, and to explain why they believe the settlement is "fair and reasonable." The Court did so because the FLSA prohibits employees from waiving their rights under it unless their settlement agreement either was supervised by the DOL or approved by a court.