In a recent ruling in a non-compete agreement case, United Stated District Judge William J. Martini declined to lift an injunction prohibiting two former employees of ADP from soliciting the company's clients on behalf of a competitor.  Notably, however, the judge did not prohibit the employees from working for the competitor.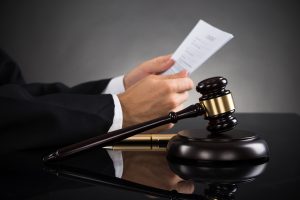 The two employees, John Halpin and Jordan Lynch, each participated in ADP's stock award plan for five consecutive years.  To participate, they both had to click on an electronic box to acknowledge that they had read related documents.  Those documents included restrictive covenants which state that the employees cannot: (1) solicit certain clients and prospective clients of ADP for one year after they stopped working for the company; (2) disclose any of ADP's confidential information; or (3) use ADP's confidential information regarding the identity of the company's current, past or prospective clients.  In addition, Mr. Lynch signed a separate "Sales Representative Agreement" that included similar restrictions.
After Mr. Halpin and Mr. Lynch left ADP, they each began to work for one of its competitors, The Ultimate Software Group, Inc. ("USG").  ADP sued Mr. Halpin and Mr. Lynch, asserting that they had violated their restrictive covenants.  It also sought a preliminary injunction to prohibit them from working for USG and from soliciting ADP's clients.  The two former employees made numerous arguments in opposition to the injunction, including that they never actually read or agreed to the restrictive covenants.